October 23, 2021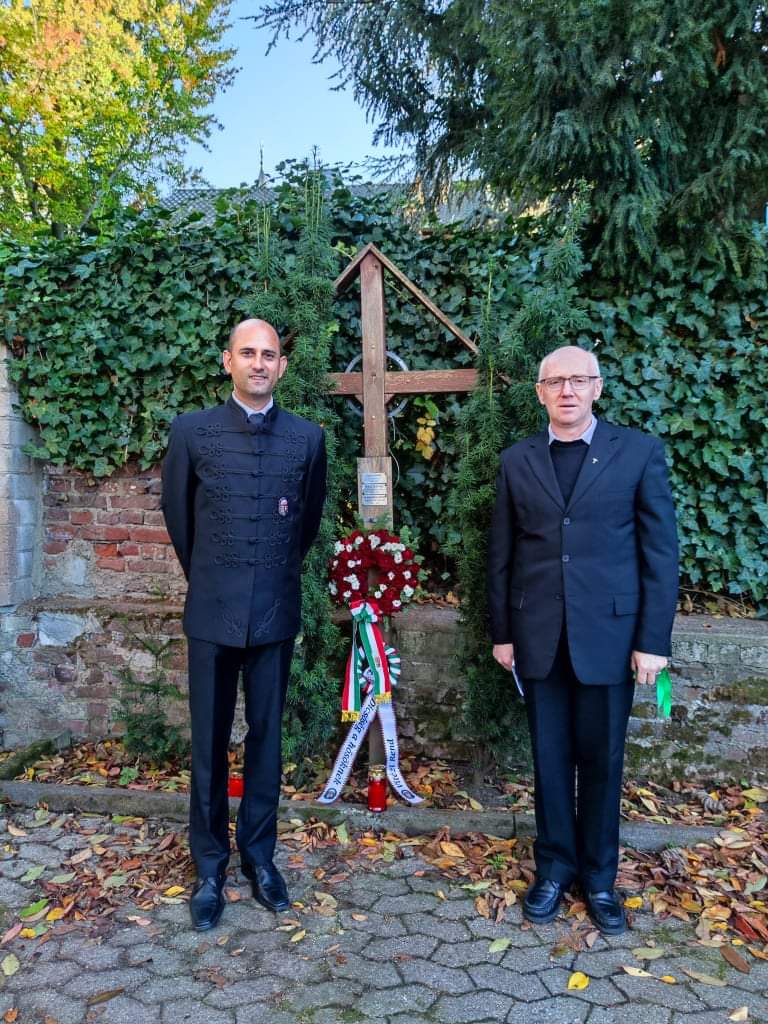 Author: Vitéz Gábor von Hegyi
The Hungarians in Cologne also commemorated the 1956 revolution. The program began with a wreath-laying ceremony at the 56th Memorial Cross in the Hungarian House, where the Hungarian Catholic Church and the Order of Vitéz placed a wreath.
The program continued in the Basilica of the Holy Apostles, where those gathered prayed at a festive Mass for the victims of the 1956 revolution, and then we were able to listen to a festive concert.
Cologne is the fourth largest city in Germany, in the federal state of North Rhine-Westphalia. The town on the Rhine is home to the famous Cologne Cathedral, the seat of the Catholic Archdiocese of Cologne. Today, more than half of the population is Catholic. And the church operates a number of schools and social homes. The University of Cologne is one of the oldest universities in Europe.
---