May 14, 2023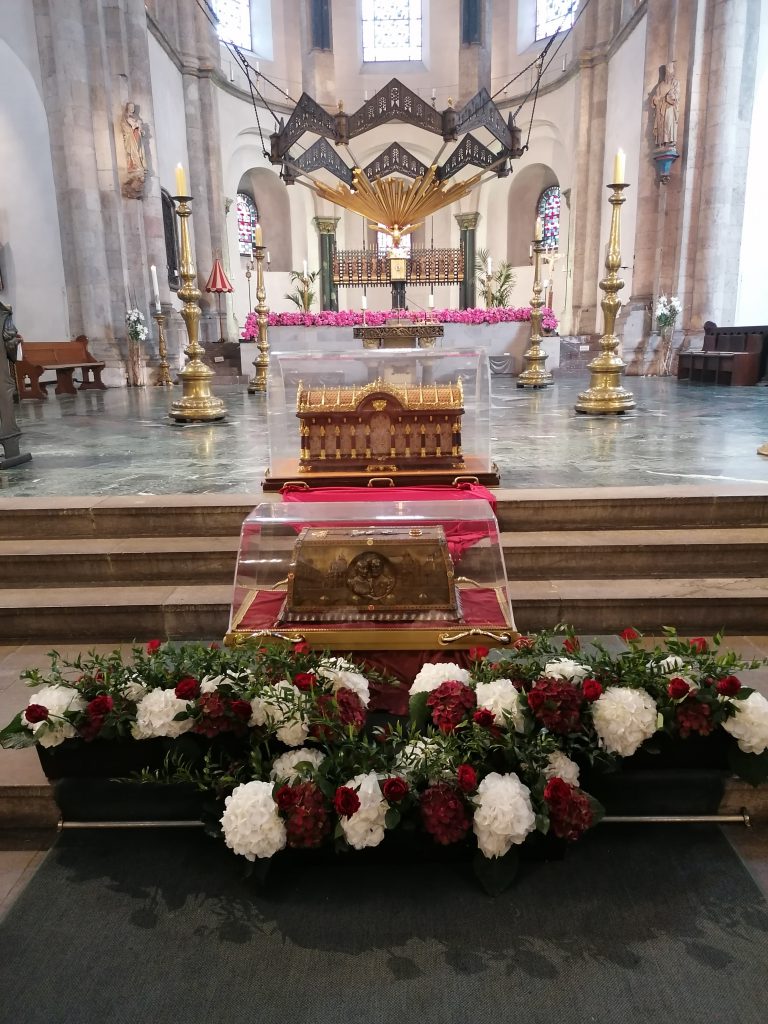 This year, on May 14, we took part in a celebratory mass in Cologne, in the Basilica of the Holy Apostles, where the Hungarian and German congregations received the relics of Little Saint Teresa. The relics spent only one day in the city. After the mass, it was possible to pray further with a bunch of roses, because legend has it: If you pray for 24 days, Saint Teresa will send you a rose to let you know that she has heard your prayer. The Seat of Vitéz was represented by Vitéz Gábor Hegyi.
Saint Thérèse of Lisieux was born in 1873 in Alençon, France. She helped many people during her life and after her death. It has been proven that there were people who were healed when they prayed to her or took part in a pilgrimage where they saw her mortal remains.
Saint Thérèse of Lisieux said on her deathbed: "I want rose petals to fall from the sky after I die. I want to spend my heaven doing good on earth." According to several reports, miracles do happen and roses appear in people's lives in one way or another.
---